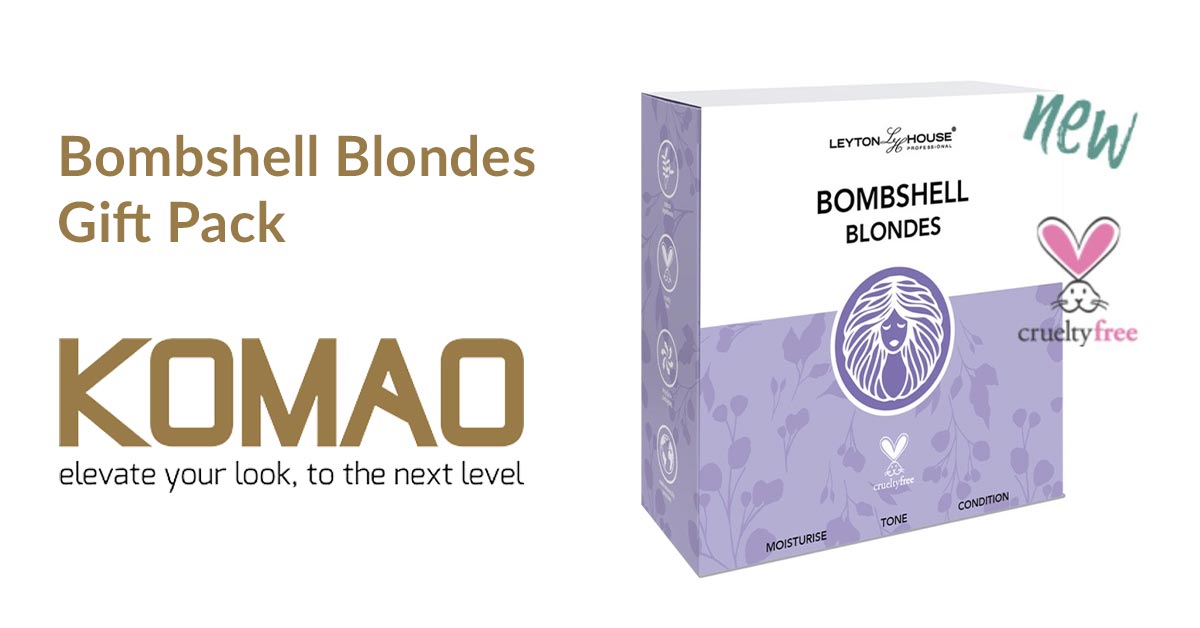 Leyton House 2020 Christmas Pack
£30.00
Gift Pack includes:
250ml Silver Shampoo, 250ml Hydrolock Conditioner and 100ml 6 in 1 spray!
Silver Shampoo:  This shampoo is designed to tone unwanted warmth as well as strengthen the hair and smooth the cuticle for long lasting shine.
Imparts soft silver shine on grey hair and helps to retain hair's volume and fullness!
Hydrolock Conditioner: Lock in new and existing colour with the creamy and luxurious conditioner. Delivers anti-ageing and soothing effects, protecting stressed hair.
Hydrolock also aids with moisture retention and contains natural botanicals.
6 in 1 Spray:
Multipurpose cream spray that rejuvenates hair in 6 ways:
Boosts volume
Porosity filler
Leave in moisture treatment
Thermal heat protectant
Reduces colour fade
Detangles & repairs